Financial Giving Online
If you are already a valued member of Woodburn Presbyterian Church and find it challenging to attend our beloved Sunday service, we cordially invite you to participate in our noble pursuit of fortifying the financial welfare of our cherished church. For further details on how to contribute, please visit the "GIVE" section on this website. We firmly believe in the power of collective efforts, for each contribution, regardless of its magnitude, plays a pivotal role in the continued growth and development of our cherished church community. Together, let us make a resounding difference and abundantly share God's blessings with one and all!
Food Pantry Donations Needed
On Saturday, December 9th from 10AM to 2PM, Woodburn Church congregation memberes will be available to accept community food donations for Manna at their patry site located in the church Fellowship Hall (509 Village Road, Leland, NC). Especially during this festive time of year, let us remember those who are continuing to struggle with having enough food on the table for their families. Preference is for canned food items that are not perishable. Thank you and may you and your families have a joyous and blessed Christmas!
Christmas at Woodburn Presbyterian Church
Christmas is the season for the reason, as it is stated in the bible (John 3:16) – "For God so loved the world,  that he gave his only begotten Son, that whosoever believeth in him should not perish, but have everlasting life." If you are Christmass shopping for a church, we're open on Sundays at 11AM! We cordially invite to join us worship God and give thanks and praise for his gifts to us!
If You Look For Me At Christmas
"If you look for me at Christmas,
you won't need a special star –
I'm no longer just in Bethlehem,
I'm right there where you are.
You may not be aware of Me,
amid the celebrations –
You'll have to look beyond the stores 
and all of the decorations.
But if you take a moment
from your list of things to do
and listen to your heart,
You'll find I'm waiting there for you !
You're the one that I want to be with,
you're the reason that I came,
And you'll find me in the stillness
As I am whispering your name!
                                                LOVE,
                                                        JESUS
Christmas Giving
Christmas is for giving and for showing that we care,
For honouring the Christ Child with the loving gifts we share.
The wise men gave of riches; The shepherds, faith, and love.
Each gift, in its own measure, Was smiled on from above.
Let every gift be treasured; Not always size or price
Determines the extent of love and willing sacrifice.
Handsome gifts with festive trim, Bring smiles of content,
But modest gifts of humble means, Are often heaven sent.
Whether it be large or small, Each gift will share in part 
The message of true Christmas joy, If given from the heeart!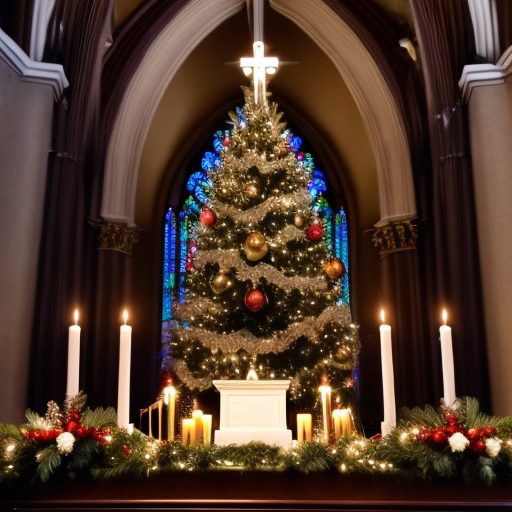 The Joy Of Christmas
Christmas is a time of love, joy, and celebration. It is a season where we come together as a community, sharing the spirit of giving and spreading kindness to all. At Woodburn Presbyterian Church, we believe in the true meaning of Christmas – the birth of Jesus Christ, who brought hope and salvation to the world. Join us in worshiping God, expressing gratitude, and embracing the joy that this festive season brings. Let us cherish the blessings we have and share them abundantly with one another. May your Christmas be filled with love, peace, and the joy that only this special time of year can bring. Merry Christmas!